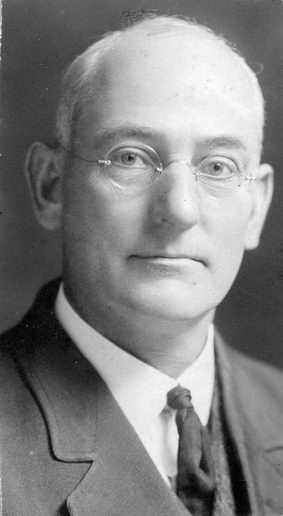 Fred M. Locke
of Victor, NY
(1861 - 1930)
Father of Porcelain Insulators
This web site is dedicated to preserving the history of Fred M. Locke. It will be updated as new discoveries are made and research uncovers additional information. The web site contributors are Mike Spadafora, Paul Greaves, Robin Harrison, Elton Gish, and Fred Locke's great-grandson, Jim Kimble. Additional information may be contributed by anyone who has an active interest in the history and contributions of Fred M. Locke. Contact Elton Gish by clicking the link if you want to contribute or have questions.
2. Fred Locke's first insulators
3. History of the Victor, NY factory
b. Evolution of manufacturing techniques, glazes, etc.
c. Boch patent infringement
4. History of the Lima, NY factory
5. Fred Locke glass insulators
a. Insulators manufactured by Hemingray and Brookfield
b. Insulators manufactured by Brookfield and Corning Glass Works using Fred Locke glass patents
6. Fred Locke porcelain insulators
d. Suspensions
f. Markings on Fred Locke porcelain insulators
7. Fred Locke glass research and insulators produced from his glass patents
8. Fred Locke whimsies and miscellaneous factory porcelain art
10. Other porcelain manufacturers
a. R. Thomas & Sons Co.
b. Imperial Porcelain Works
c. Electric Porcelain & Manufacturing Co.
11. Advertisements
12. Locke Catalogs
a. 1895
b. 1900
c. 1904
13. List of Trade Journal articles
14. Fred Locke cloud and artistic photographs
15. Digging in the Victor area
16. Hunts and recent discoveries
a. Fred Locke attic dig -- wild experimental and early styles
b. Hike to Skagway - CD 342
c. Hunting Along a Northern California Line -- M-2795
d. Hunts in northern California for M-2795 and M-2796
e. Hunt for Limas in Oregon - M-3285
17. Links