Hike to Skagway Powerhouse
Page 2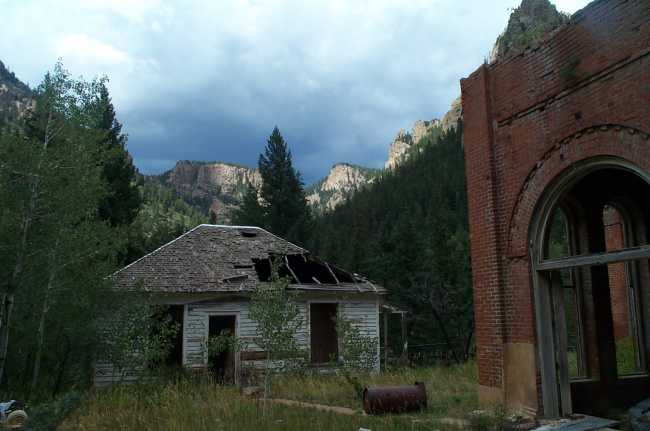 One of the old workmen's cabins. The Powerhouse is to the right. Thunder in the distance now and it is only around 1pm. You better seek shelter asap when the sky looks like this... Fortunately this storm passed to the north giving us a few more hours of nice weather to explore.
South side of the powerhouse. The poles once supported the main line disconnects for the outbound Locke 25 line to pueblo .And the westbound Boch patent line to the town of Victor .The round wall bushings are visible in the bricks most are smashed.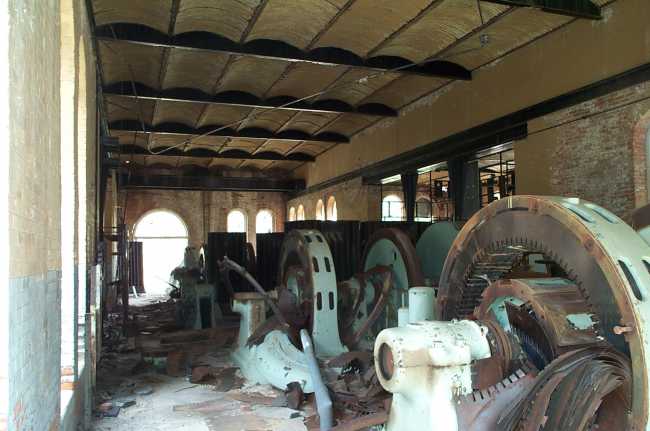 Four rusting 1898 vintage GE 33 cycle generator units striped of there copper windings in the main gallery of the powerhouse.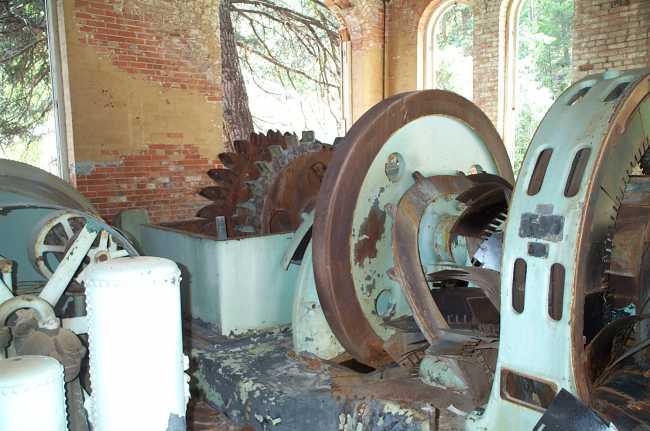 Twin Pelton wheels and the solid steel flywheel of unit #1 . Unit #2 belt driven governor and hydraulic oil pump is in the foreground.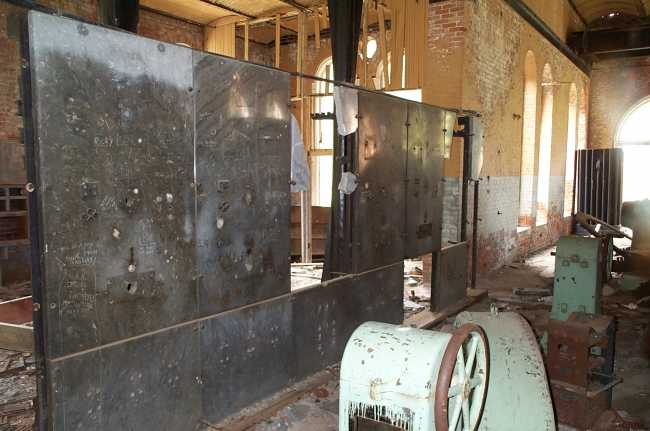 Marble slabs that once supported the meters and control switches for the powerhouse.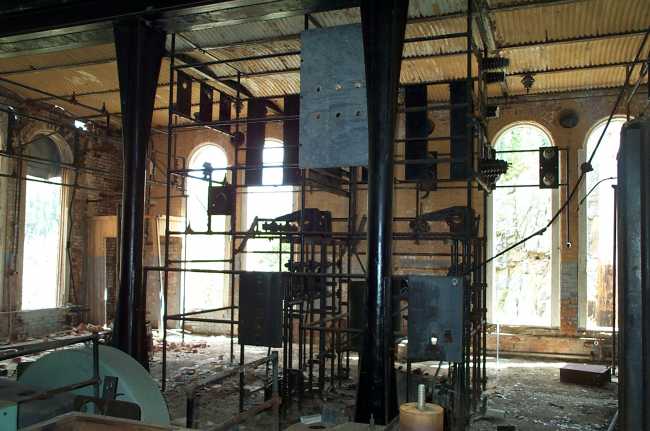 South facing transformer room. The floor is littered with shattered porcelain. Note mint M-3060 OB hanging from the roof and wall bushings in the background .The floor is covered in transformer oil!!!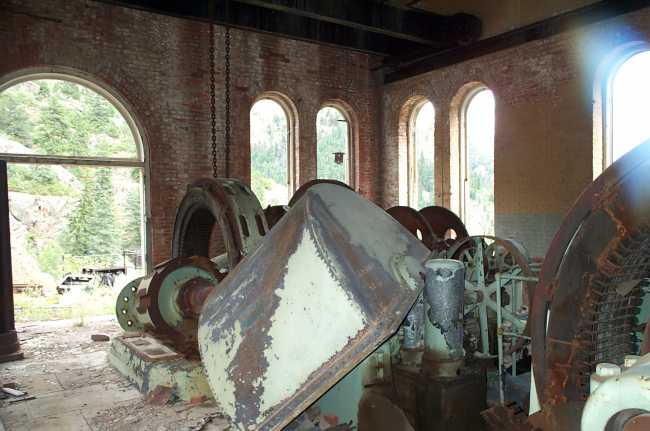 Unit #3 Pelton wheel cover.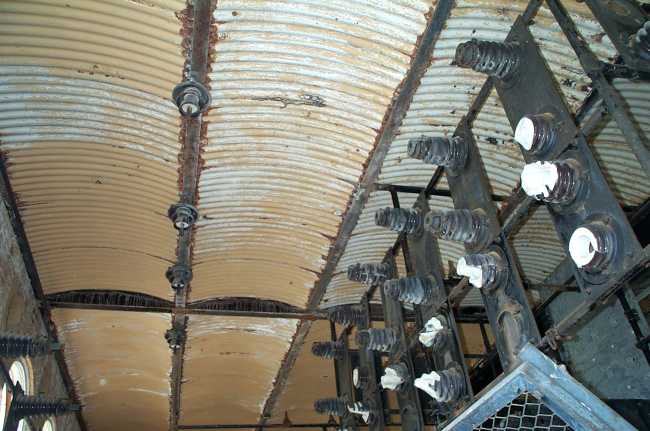 M-3060s 0n the switch room roof with the old switch pedestal insulators on the right structure.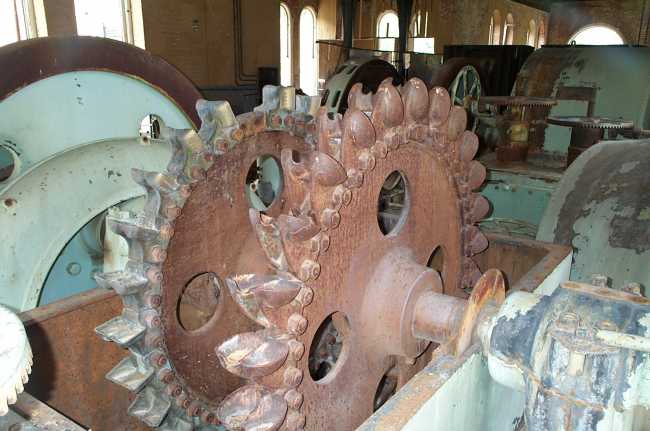 Pelton wheels up close showing both old and newer buckets Original brass ones one left, cast newer ones on right.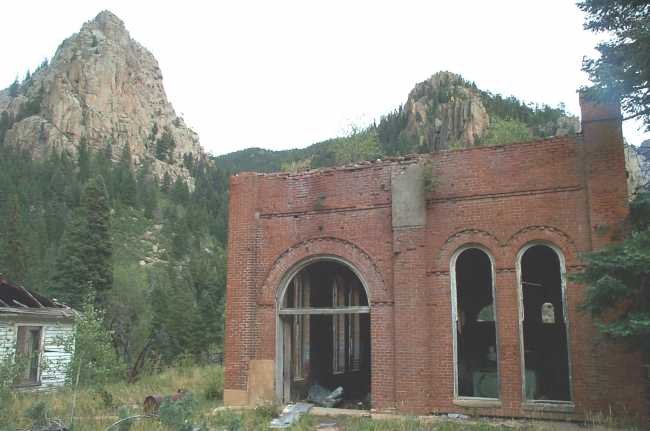 Main front entrance to the powerhouse.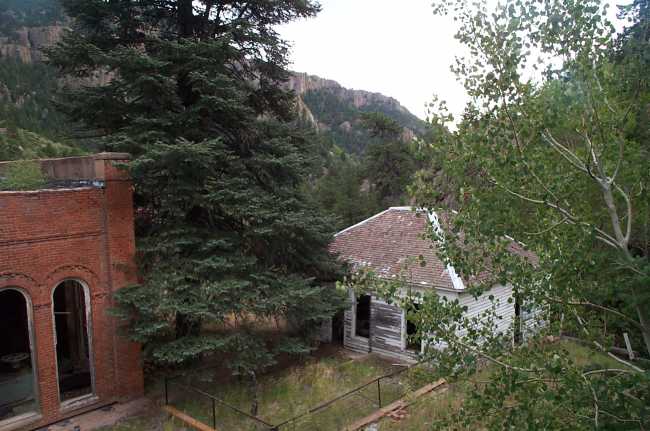 Main operations office. Photo taken from the log cabin above the powerhouse facing southeast.