Hike to Skagway Powerhouse
Page 3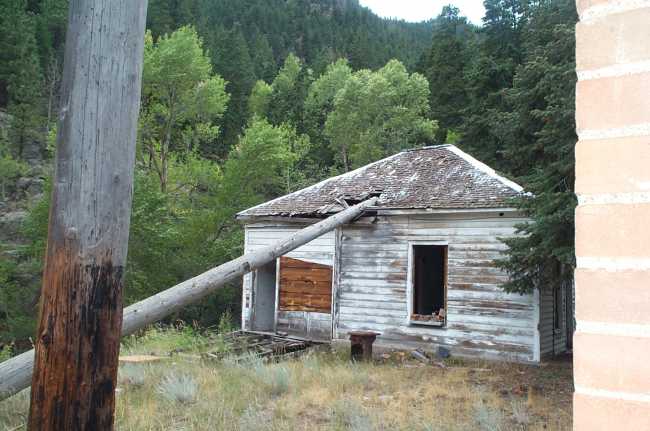 Main office, looking southwest out of the powerhouse. The pole through the roof is a result of vandalism.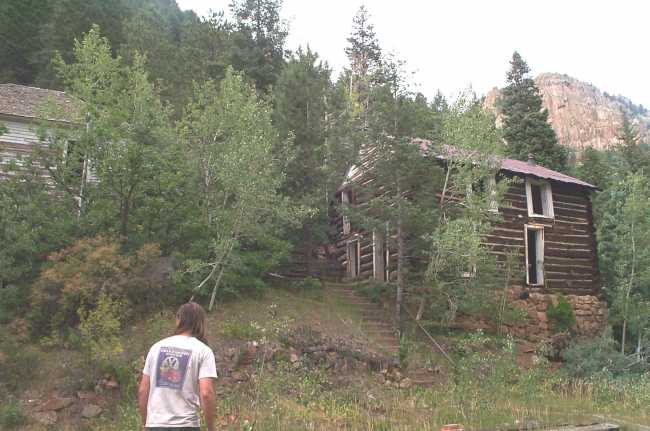 Two story log cabin bunkhouse above the main powerhouse. This was home for Kim and me. We stayed dry in there!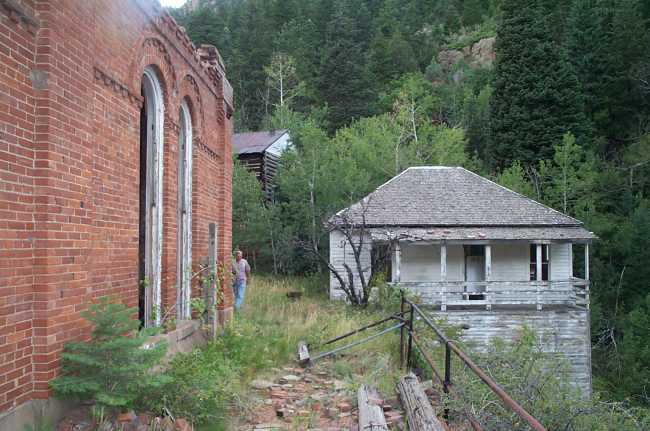 Workmen's house on the north side of the compound, north wall of the powerhouse on the left.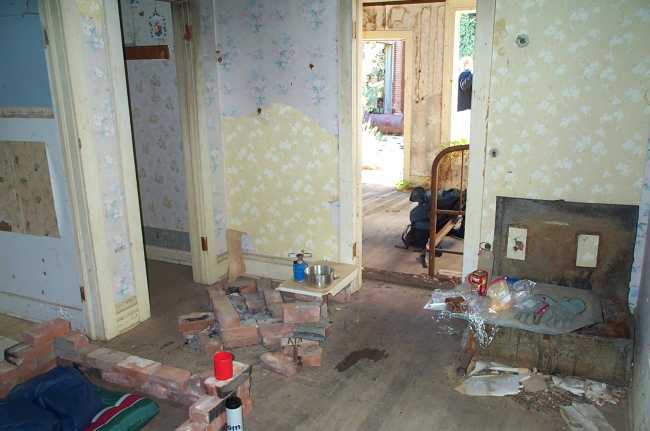 It's morning and here we have my friend Paul's kitchen next to his bed. This is inside the workers house to the northwest of the powerhouse. Looks like trail food for breakfast. Kim and I were sleeping up in the log cabin.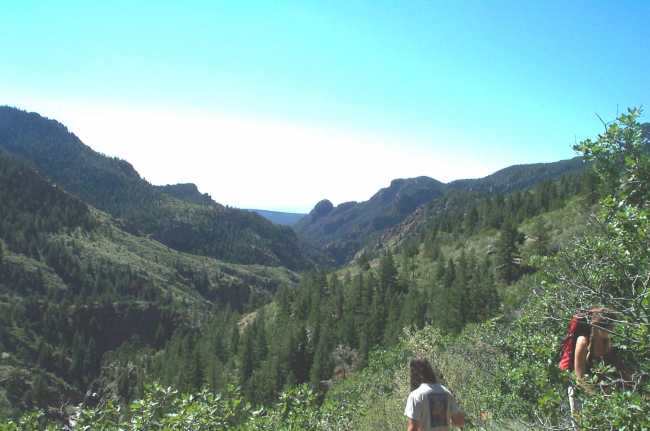 Exploring the Locke 25 line route...lots of very broken fragments of insulators in the bushes!!! The line ran south down the canyon from here to the confluence of east and west Beaver creeks. In places in the canyon below the line was suspended from the cliffs along the creek!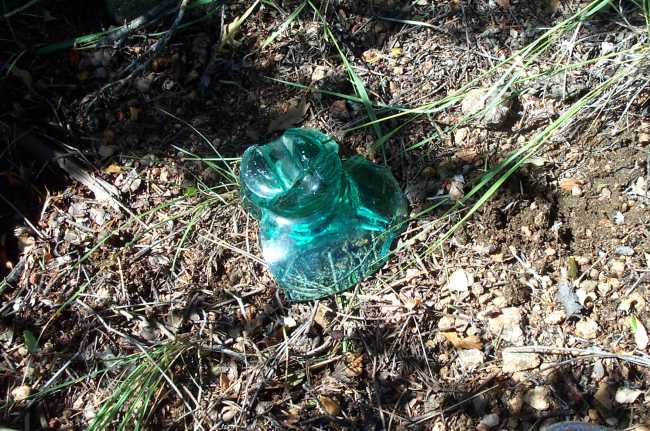 A cute little Prism that met an untimely demise!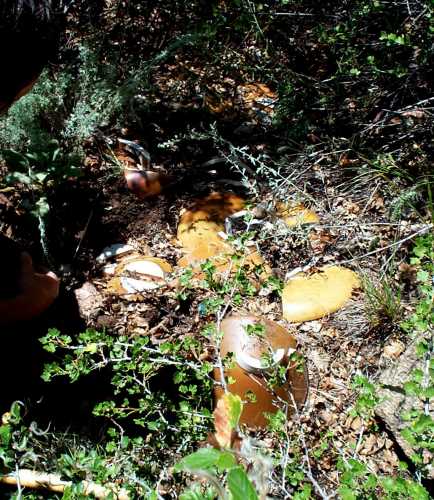 Here we have three kitsulators of hybrid Fred Locke multiparts that have the top of an M-3710 and the bottom skirts of a M-3721.